How do I find the service franchise that's right for me?
Beginning your entrepreneurial journey is exciting, but can also be a bit stressful. I'm here to help you make the right decision for yourself and your family by acting as your guide as you explore the world of service franchising.
Once you've made the decision to become a franchise owner, there's likely one big question looming over your head: how do I choose a franchise? To answer that, I've assembled some common questions that will help you narrow down which franchise is right for you.
ASK YOURSELF THE FOLLOWING QUESTIONS
WHAT ARE MY GOALS?
Aside from the joy of working for yourself, consider what else you're hoping to accomplish with your new franchise. This might be anything from achieving better work/life balance to starting a lifelong family business.
WHAT ARE MY STRENGTHS?
While your mind may go straight to your professional experience, your personal strengths are just as important to finding your perfect match. Try making a physical list of both. You may even want to consult your closet companions to ensure you're being honest with yourself.
WHAT INDUSTRY INTERESTS ME?
Browse a list of service franchises and see if anything jumps out at you. Maybe you're a handyman at heart and want to explore home repair options. Or perhaps you'd love a business that gets you outdoors. I can provide you with a list to make this process easier.
WHAT'S MY INVESTMENT BUDGET?
All franchises require financial investment and some are steeper than others. In addition to evaluating your finances, credit and resources, it's important to consider what kind of return on investment you expect from your business.
WHAT WOULD I ENJOY DOING?
An often overlooked aspect of business is joy. Consider what industry or aspects of business may bring you happiness. Do you enjoy being outside? What about managing large teams of people? Answering these types of questions will point you in the right direction.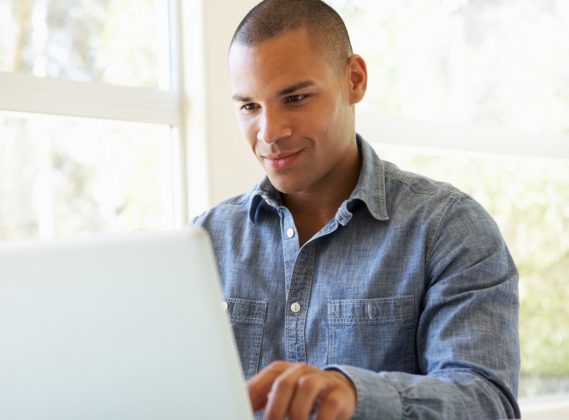 How I Help
I specialize in helping aspiring entrepreneurs invest in today's top service franchises. My goal is to connect you with a franchise opportunity that best matches your goals, strengths and budget. Since I work primarily with service franchises, I have insider knowledge about industry insights and economic trends. Remember, I don't succeed at my job unless I help you find a franchise you love.
Ready To Find Your Perfect Service Franchise Match?